Two apartements for 5/6 people are availlable in the Villa
For your next vacations or some days off
Quiet, even in the middle of summer
Back from the beach, you will appreciate the calm found under the pine forest
Everything is accessible on foot
The house is ideally located.
The beach at 3min, but also at 10mn the animation of the port of Hyères, its shops and restaurants or the charm of the village of La Capte
Respect for the environment
Selective sorting, hot water powered by solar panels, composting of waste, we do our best to reduce the carbon impact of your stay,
A carefree vacations
Don't know how to come from the train station or the airport? Wish you didn't have to go shopping as soon as you arrive? Are you wondering what to pack in your suitcase? You would like to have help with the cleaning during your stay? Would you like a nanny for an evening?Would you like to know good addresses of restaurants or local producers where to buy your vegetables?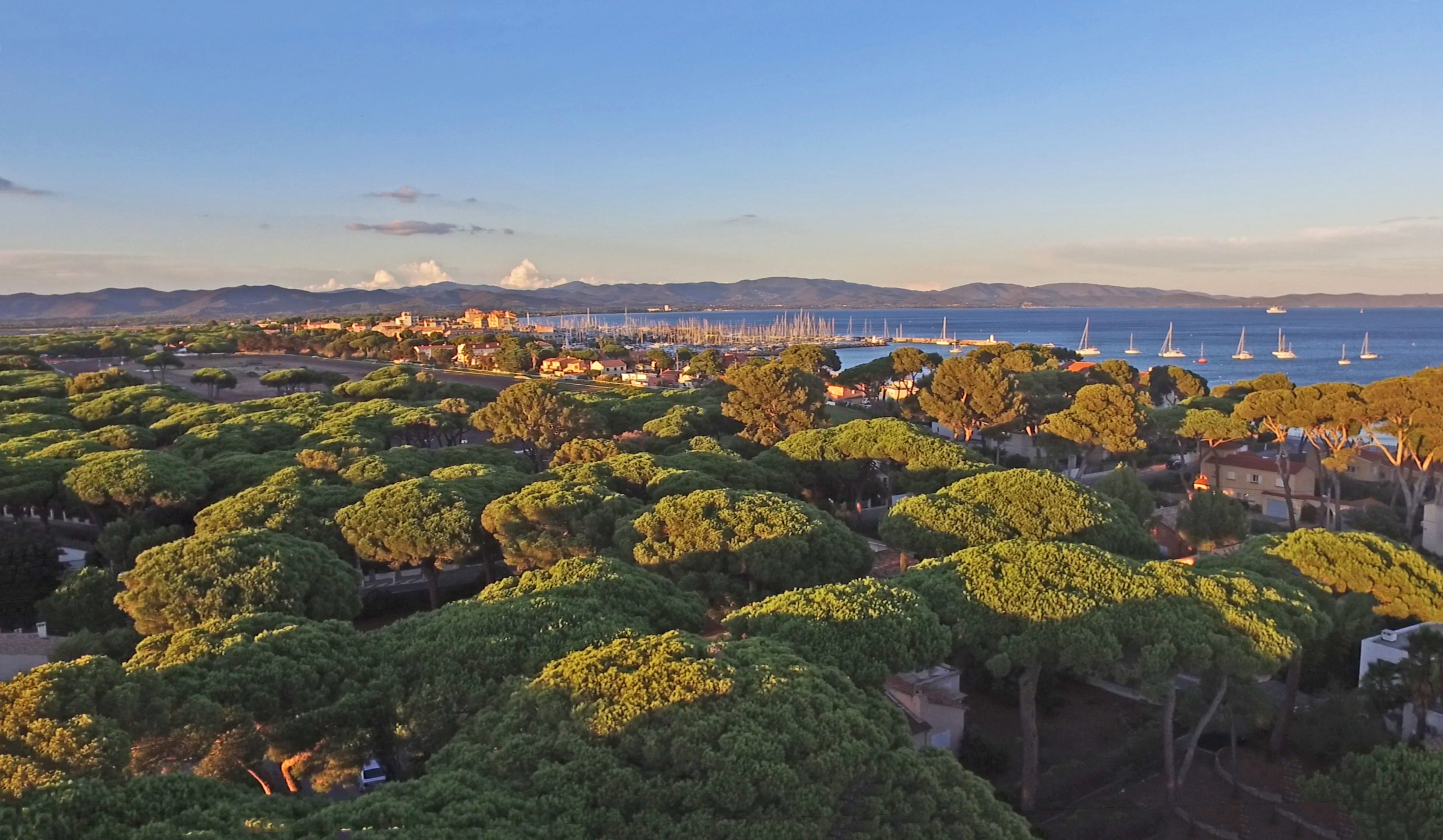 On the spot you will enjoy
What people say about La Villa...
Testimonials
Séjour digne de mes souvenirs de vacances de petite fille: au calme, dans une grande maison avec un jardin odorant, à 50 m à pied de la plage et tout proche à pied du centre. De grandes pièces pour nous 4, une maison au frais, à l'ombre des grands pins parasol. Nous reviendrons ! Côté Jardin - Juin 2020
AnnabelleAirbnb France
Our stay at Helene's place was just perfect. The house is very well located and fully equipped. It was 3 min by walk to the beach Les pesquiers (very nice beach) and 10 min to the port (very nice area woth lot of bars and restaurants, specially Mademoiselle M). the house has a very large terrace with a beautiful garden. Helene was very helpful, flexible and accommodating. We would love to stay again at this small piece of heaven :) Côté Pinède- juillet 2022
HananeAirbnb France
Helene est une personne très agréable, généreuse, réactive, discrète et qui met facilement à l'aise ses invités. L'appartement est un havre de paix avec un joli jardin et tout ce dont vous avez besoin pour passer de belles vacances, l'appartement conserve facilement sa fraîcheur pour les coups de chaud (et on en a bien besoin…). Proximité immédiate entre la plage des Pesquiers et le port, le rapport qualité-prix est excellent. Merci Helene ! :-) Côté Jardin - Juillet 2022
SofianeAirbnb France
Casa deliziosa e con tutti i confort. Ottima posizione per visitare parte della Costa Azzurra e perfetta per le Isole d'Oro. 2 minuti a piedi per una spiaggia e 5 per il porto. E' meraviglioso fare colazione sulla terrazza di Helene. Semplicemente meravigliosa. Côté Jardin - Aout 2022
Annaritaen 2022 sur Airbnb Italie
Tout était parfait! Maison idéalement située à 3mn à pieds de la plage, 20mn à pieds de la Capte ou du port d'Hyères par la plage. Hélène est une hôte parfaite, excessivement gentille, réactive, qui vous donne les bonnes adresses du coin. Une adresse à ne pas rater!! Côté Jardin - Septembre 2022
Emmanuelle - en 2022 sur Airbnb
Bel appartement avec une grande terrasse sous la pinède pour des moments de détente. Plage à deux pas et équipement bébé ! A refaire avec plaisir !
Côté Pinède - Mai 2019
Victor, France en 2019 sur Airbnb
tout était parfait l'accueil ...........que des compliments à faire propriétaire très investie pour ses locataires une très très grand merci ......................
Claude, France sur Airbnb
Nous avons été accueillis avec beaucoup d'attentions. A notre arrivée, il y avait du thé, du café, et même des boissons fraîches dans le frigo! L'appartement est très bien aménagé et nous nous sommes sentis tout de suite chez nous. Niché au sein de son extraordinaire pinède, le quartier tranquille des Pesquiers est un magnifique lieu de vacances. Les premières plages sont à quelques minutes à pied et le port de Hyères est proche. Bref, ce séjour était parfait! Nous y retournerons !
Coté Jardin - Aout 2019
Isabelle, France sur Airbnb
Le cadre est parfait La maison est bien équipée Une hôte très sympathique et réactive A 50 mètres de la mer une semaine reposante comme nous l avions souhaité On reviendra...... Côté Pinède - Aout 2019
Marylou - France sur Airbnb
Fantastic! Wonderful host, very helpful with great suggestions and advive. It is a clean, stylish apartment, with an amazing deck. The location is amazing, just a 3-4 min walk to the beach, in a beautiful neighbourhood. Côté Pinède - Juillet 2019
Samara, Canada sur Airbnb
Tout a été parfait, l'accueil, la maison la propreté, l'emplacement et les équipements. Le jardin et le chant des colombes un bonus supplémentaire. Merci beaucoup à Hélène pour la gentillesse et discrétion, nous avons énormément apprécié. Un logement à louer sans surprises pour passer de belles vacances au calme et près de la mer.
Côté Pinède - Septembre 2019
Dario - Suisse sur Airbnb